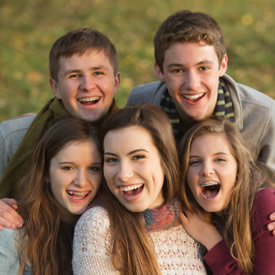 If you'd like to share some kind words and smiles, please ask our front desk staff for a comment card at your next appointment. We'd love to hear about your experience!

My wife loves her Invisalign®! Dr. Wong is an expert at what he does. We highly recommend Wong Orthodontics!!!


I am so grateful for my experience with Wong Orthodontics! From day one, the staff has been exceptionally welcoming, flexible, and helpful, always attentive to every little detail in my care. Their work is incredibly professional and thorough, while maintaining a personal connection with each of their patients. Dr. Wong and team have seen me through years of orthodontic treatment and have made each step along the way very clear and productive, helping me love my smile again! From checking in at the front desk to one-on-one consultations with the doctor, I always feel comfortable and cared for and would HIGHLY recommend their extraordinary service to anyone!
I love this place!!! After looking around for some time, I started to wonder if I was having my teeth done or shopping for a used car! Dr. Wong's office had zero "used car" feel to it. The staff is friendly and Dr. Wong rocks!!!
Dr. Mark is professional, friendly, and good-humored. His office is spacious, clean, and very efficient. I love how he has his high school yearbook displayed with a helpful post-it directing you toward his high school pictures (lovingly provided by his mother). Plus, he's a Trojan. What more can you ask for? Fight on!
Invisalign went great! My teeth are straight now, and it took less than a year.