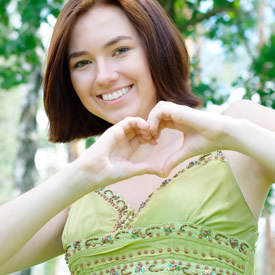 At Wong Orthodontics, we strive to give our patients the best possible experience throughout their treatment. We do this by staying up to date with new technology, creating a comfortable environment, and providing a level of customer service second to none.
Our Technology
We pride ourselves on being technologically advanced in order to better serve our current and future patients. Our three iTero® Element™ machines allow us to take scans for Invisalign®, impressions for retainers, and virtually place brackets on models for indirect bonding with our braces patients. Not only do these scans save time by eliminating various steps, but they help with accuracy and make our patients' visits much more enjoyable!
Our Environment
Every time our patients step foot inside our Covina or Upland office, our goal is to make sure they receive the highest quality of care. Dr. Wong and our team work hard to create a fun, friendly environment where everyone feels like they are part of the family.
Our Customer Service
Our top priority is to make our patients feel well taken care of. We provide one-on-one attention to make our patients' experience the most comfortable and efficient. Dr. Wong and our team strive for excellent customer service and quality of care.